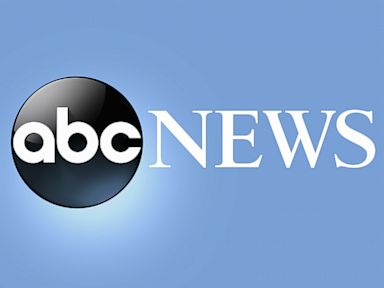 Wed, 22 Jan 2020 08:58:17 -0500
Prosecutors say a Mississippi man is accused of creating an improvised explosive device in his home after watching internet videos about bomb making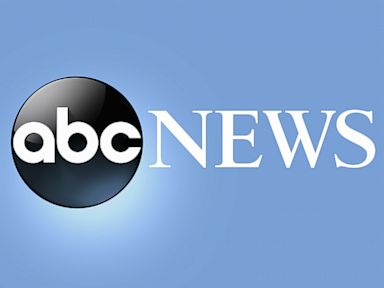 Wed, 22 Jan 2020 07:55:32 -0500
New Jersey Gov. Phil Murphy's office says his state has become the first in the nation to guarantee severance pay for mass layoffs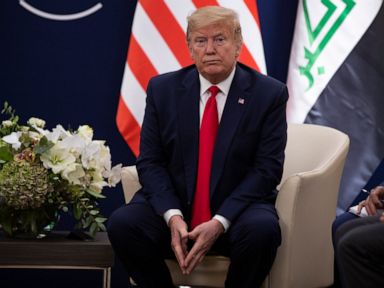 Wed, 22 Jan 2020 07:45:34 -0500
Get ready for Wednesday, January 22nd with a few things to know about the day's news from The Associated Press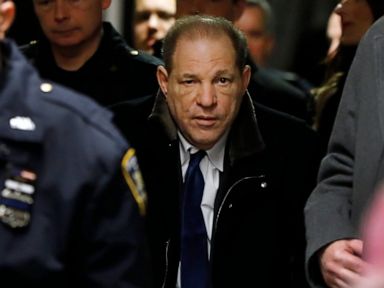 Wed, 22 Jan 2020 06:32:17 -0500
Opening statements and the first witness testimony are expected Wednesday in Harvey Weinstein's New York City rape trial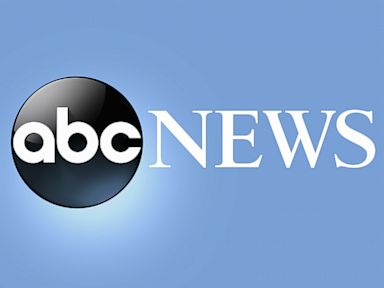 Wed, 22 Jan 2020 08:23:32 -0500
A California woman accused of paying a company $9,000 to take online classes for her son at Georgetown University is expected to plead guilty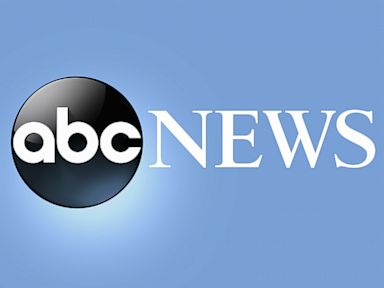 Wed, 22 Jan 2020 01:42:47 -0500
A federal appeals court is taking a new look at a law giving preference to Native American families in foster care and adoption proceedings involving Native American children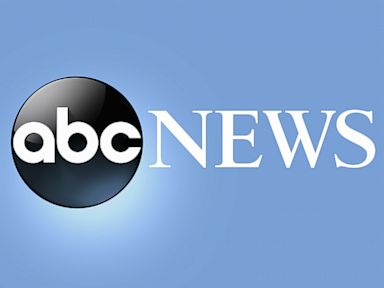 Wed, 22 Jan 2020 01:04:32 -0500
A judge in Ohio is ready to rule on an effort by Cincinnati and several employees to get a lawsuit thrown out that alleges negligence in the death of a 16-year-old student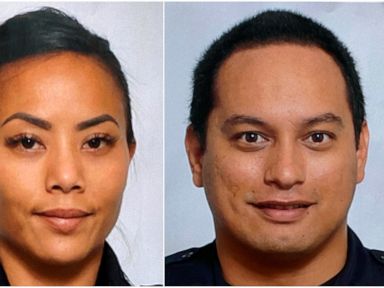 Wed, 22 Jan 2020 00:14:19 -0500
Court documents say a neighbor of a handyman suspected of stabbing a woman and killing two Hawaii police officers wanted him evicted since at least 2014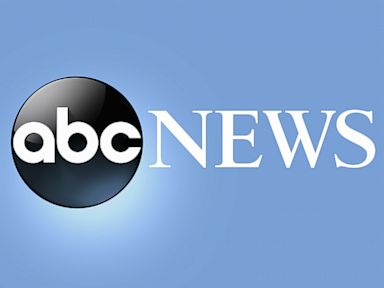 Wed, 22 Jan 2020 00:01:17 -0500
Environmentalists are asking federal wildlife managers to use the Endangered Species Act to protect a fish found only in the Rio Grande in Texas and the Pecos River in New Mexico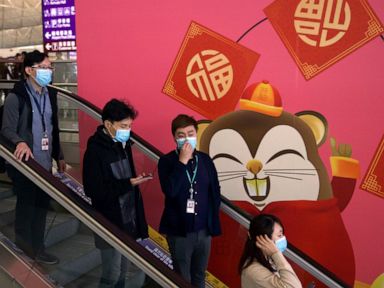 Tue, 21 Jan 2020 23:41:33 -0500
The U.S. has its first case of a new virus found last month in China, but health officials say they believe the overall risk to Americans is low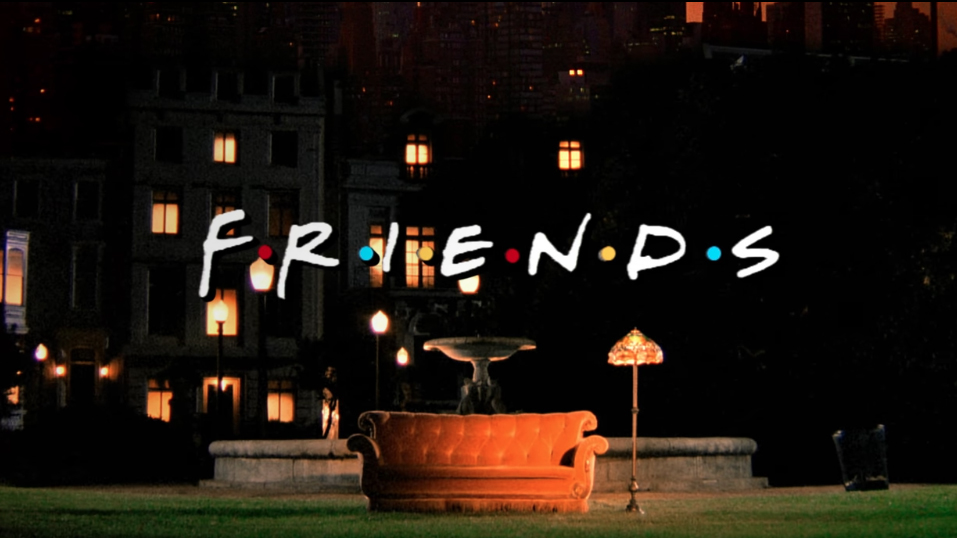 Wed, 22 Jan 2020 14:00:08 +0000
Shows airing after the Super Bowl usually bring out the big guest stars and dramatic twists.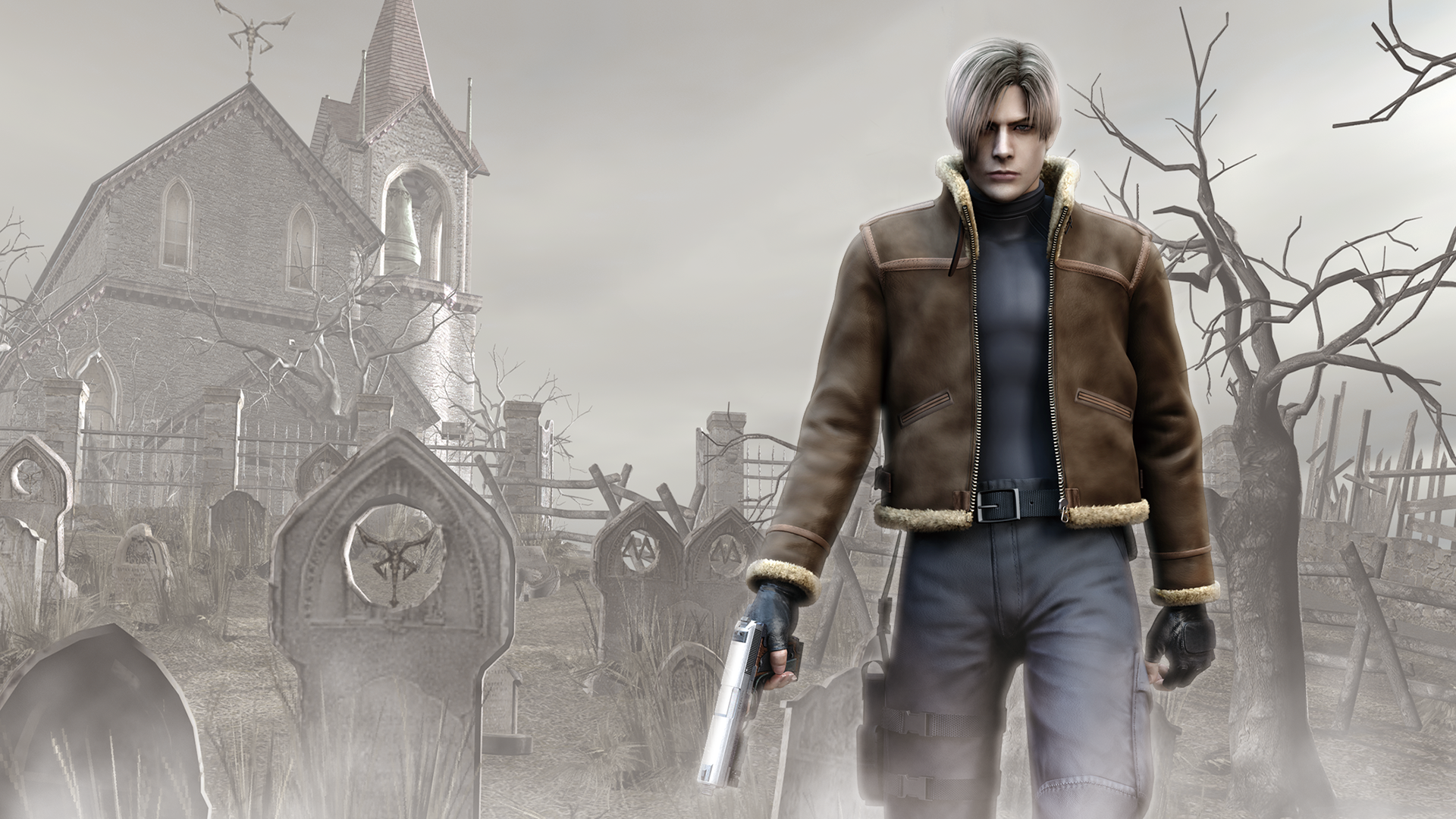 Wed, 22 Jan 2020 13:46:29 +0000
2020 will have a huge amount of new games, but some of the best classics across gaming history are also celebrating notable milestones.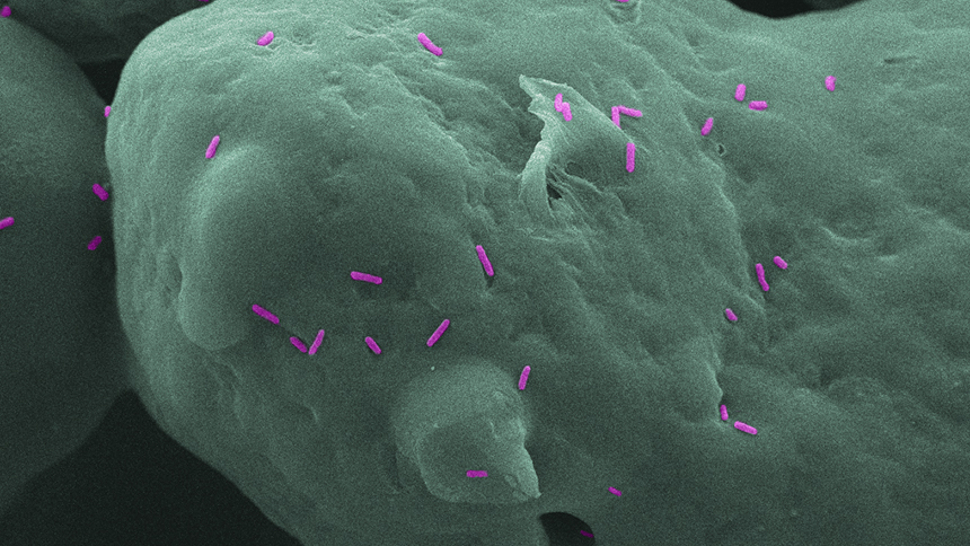 Wed, 22 Jan 2020 13:40:18 +0000
3D-printed medical equipment with an antibacterial compound could revolutionize healthcare in hospitals.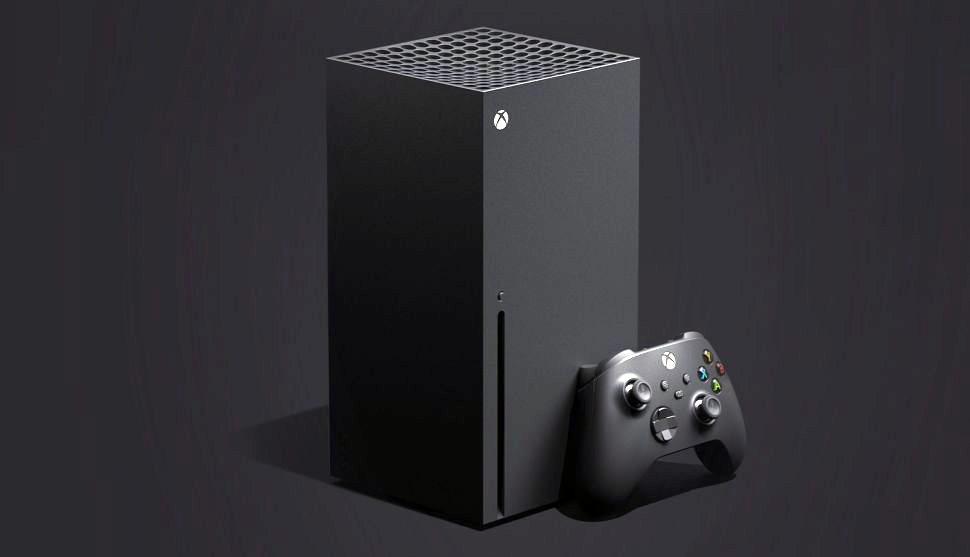 Wed, 22 Jan 2020 13:23:33 +0000
Microsoft has unveiled the Xbox Series X, finally giving a face and official name to the Xbox Project Scarlett.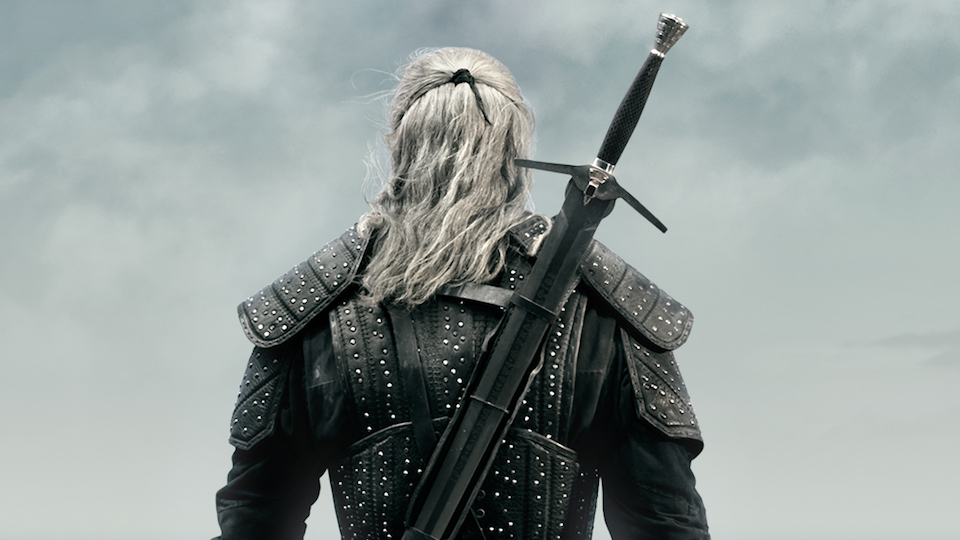 Wed, 22 Jan 2020 13:20:29 +0000
The Witcher: Nightmare of the Wolf has been listed on the WGA database. But what is it?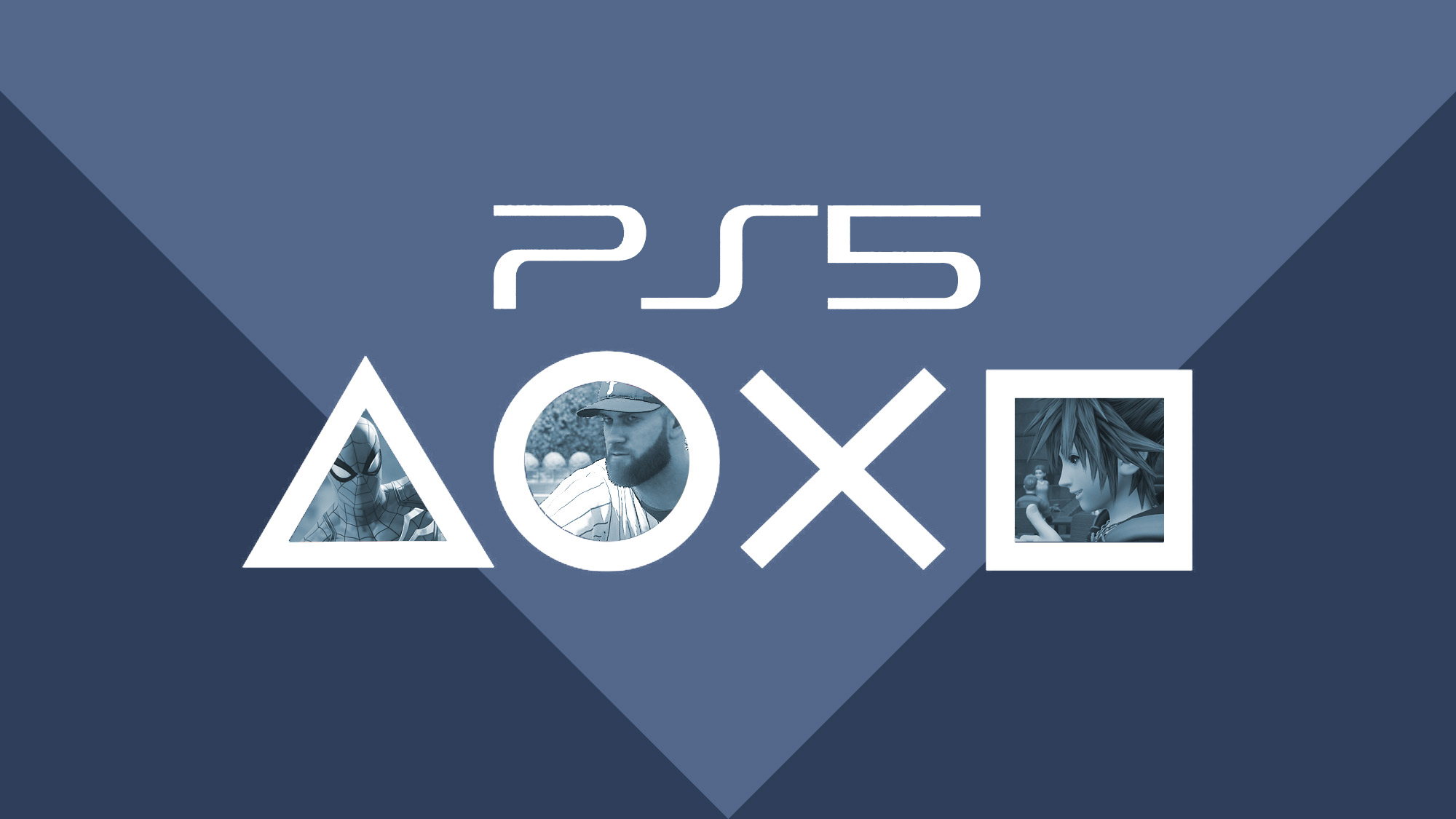 Wed, 22 Jan 2020 13:08:12 +0000
Sony has confirmed the PS5 is coming at the end of 2020 – but what do we know about the next-generation console so far?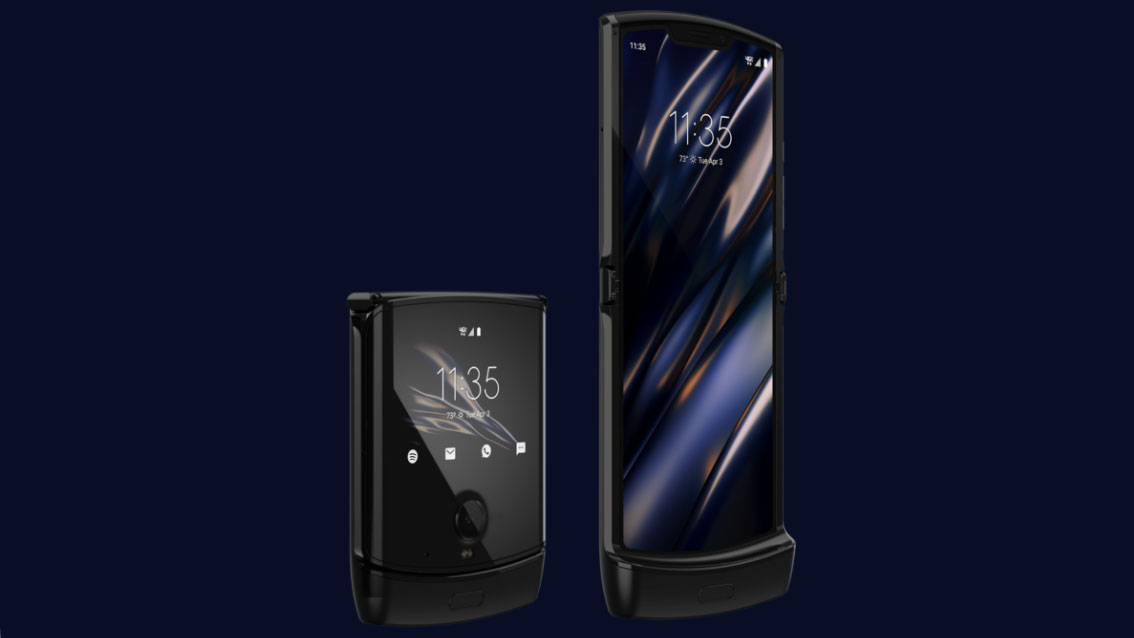 Wed, 22 Jan 2020 12:58:33 +0000
EE has opened pre-orders for the upcoming folding phone – and it's not going to be cheap.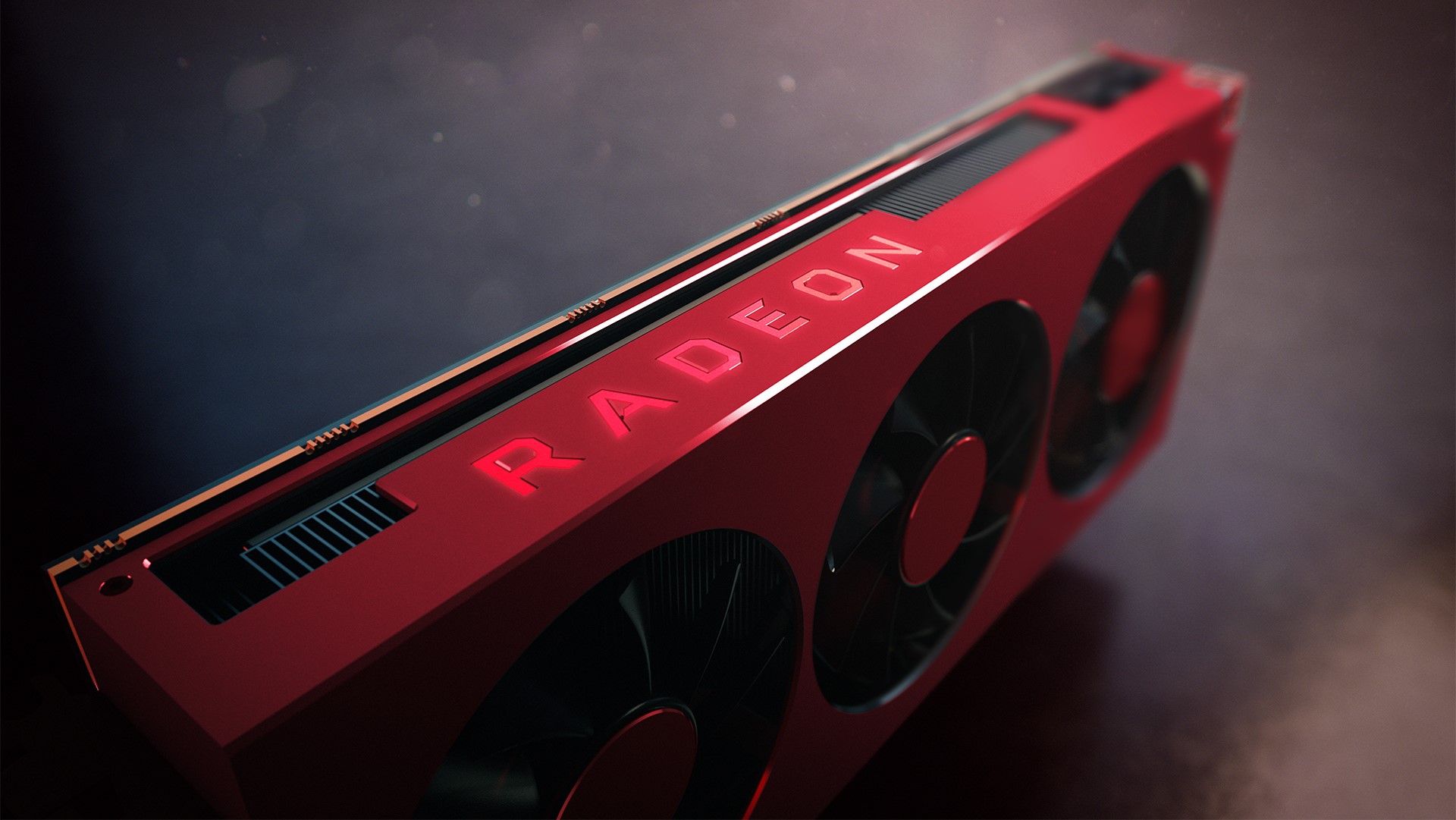 Wed, 22 Jan 2020 12:56:39 +0000
June will allegedly see the launch of the infamous 'Nvidia killer' GPU, and AMD probably can't afford to wait much longer.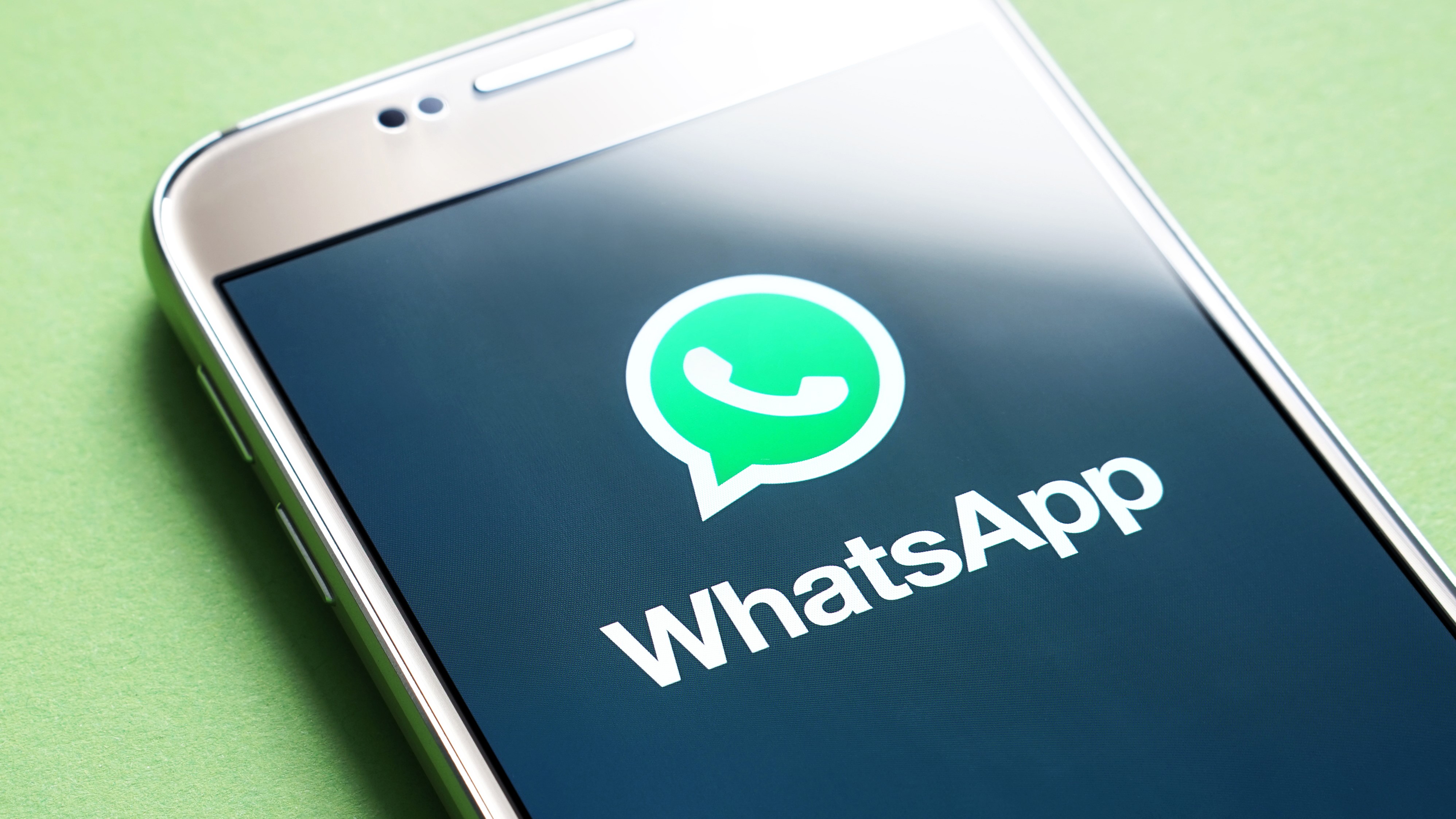 Wed, 22 Jan 2020 12:22:09 +0000
Your complete guide to WhatsApp dark mode, including how to start testing it today.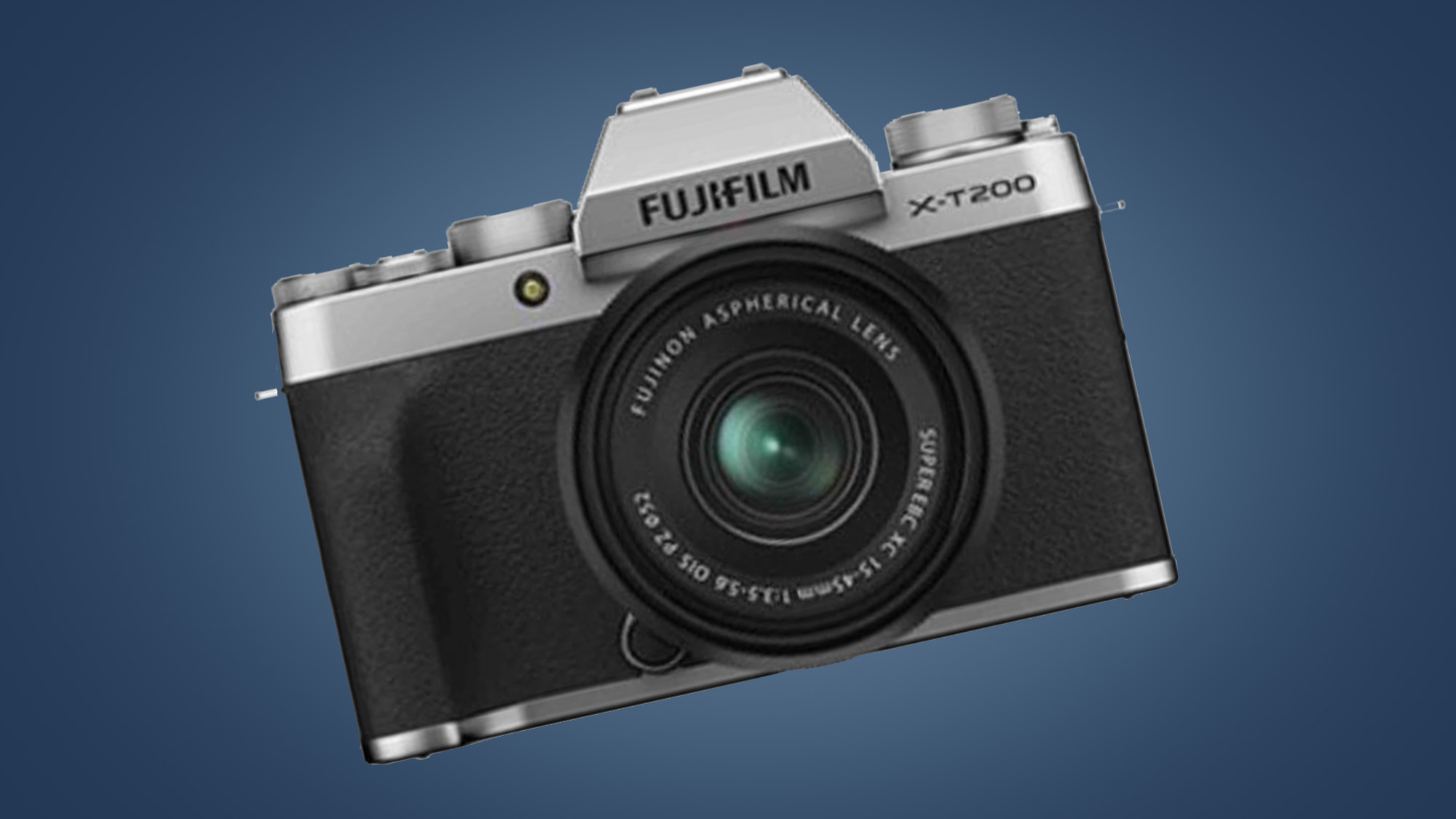 Wed, 22 Jan 2020 12:21:35 +0000
The first leaked images of the Fujifilm X-T200 suggest it's going to fix some of the vlogging weaknesses of its predecessor.

Wed, 22 Jan 2020 14:16:00 GMT
England captain Owen Farrell faces an uncertain future at Saracens but insists his Six Nations campaign will not be derailed ahead of Thursday's clear-the-air talks.

Wed, 22 Jan 2020 14:00:00 GMT
Leeds United have had a third loan-to-buy bid rejected for Southampton striker Che Adams.

Wed, 22 Jan 2020 13:38:00 GMT
Saul 'Canelo' Alvarez has hit out at Julio Cesar Chavez Jr, his fellow Mexican and a former opponent, by referencing his legendary father.

Wed, 22 Jan 2020 13:11:00 GMT
Ireland captain Johnny Sexton is "ahead of schedule" in his recovery from injury and expects to be fit for the Six Nations opener against Scotland.
Wed, 22 Jan 2020 13:00:00 GMT
Dan Evans is set to reject the chance to represent Great Britain at the Tokyo Olympics.

Wed, 22 Jan 2020 13:00:00 GMT
Super Bowl LIV is little under two weeks away, but before then we will see 2019's standout players battle it out in the Pro Bowl.

Wed, 22 Jan 2020 14:00:00 GMT
Wolves have signed Ecuador international Leonardo Campana on a three-and-a-half-year deal.

Wed, 22 Jan 2020 12:40:00 GMT
AC Milan and Southampton have both inquired about signing Nottingham Forest right-back Matty Cash this month.

Wed, 22 Jan 2020 11:53:00 GMT
What should England's bowling attack be in Johannesburg?

Wed, 22 Jan 2020 12:30:00 GMT
Inter Milan have met with the agents of Manchester United youngster Tahith Chong, according to Sky in Italy.
Wed, 22 Jan 2020 13:51:51 +0000
In a preview of Jessica Simpson's upcoming memoir, the singer opens up for the first time about her battle with addiction before she bravely decided to get sober in 2017.
Wed, 22 Jan 2020 13:27:42 +0000
New year, same happy couple! Blake Shelton and Gwen Stefani proved their romance is going strong with a hot new PDA pic posted to Twitter on Jan. 21.
Wed, 22 Jan 2020 13:01:31 +0000
Cuteness alert! Louis Tomlinson's ex, Briana Jungwirth, posted a new photo of the pair's son, Freddie, for the little one's fourth birthday on Jan. 21.
Wed, 22 Jan 2020 12:00:15 +0000
All bow down to Queen B! Beyonce has shown her fans time and again that she knows how to work a red carpet and rock a stage. Noting her ever-evolving sense of fashion, we're taking a look back at some of her best Grammy looks!
Wed, 22 Jan 2020 06:59:45 +0000
Khloe Kardashian went all out in the glamour department for an Abyss by Abby event in Los Angeles on Jan. 21! In a funny coincidence, her little sister's ex, Tyga, performed at the party.
Wed, 22 Jan 2020 06:14:36 +0000
New year, new go at romance? The same day that Rihanna's split from Hassan Jameel was revealed, she was spotted getting close with Drake at a concert in New York City.
Wed, 22 Jan 2020 05:57:34 +0000
There's nothing like a little friendly competition between siblings. Kim Kardashian says she wants to dethrone Kylie Jenner in Instagram followers, as her younger sister has surpassed her.
Wed, 22 Jan 2020 05:22:36 +0000
Pamela Anderson secretly married Hollywood producer Jon Peters yesterday and her ex-husband Tommy Lee has nothing but well wishes for her.
Wed, 22 Jan 2020 04:53:13 +0000
Vanessa Hudgens was photographed having a romantic dinner date with LA Laker Kyle Kuzma on Jan. 21, 2020. We've got five things to know about the NBA hunk.
Wed, 22 Jan 2020 04:17:30 +0000
Instagram fans saw Courteney Cox 'like' multiple photos of Jennifer Aniston and Brad Pitt's reunion at the SAG Awards, and insiders explain what exactly excited her about the viral moment.
Wed, 22 Jan 2020 00:46:23 PDT
Adam Sandler's Uncut Gems is coming home on Digital in February and DVD and Blu-ray in March.
Tue, 21 Jan 2020 17:49:42 PDT
Jumbo, Spikey, and Shorty from Killer Klowns from Outer Space want to be a part of your Funko Pop collection.
Tue, 21 Jan 2020 17:34:37 PDT
Aimee Garcia, Melissa Fumero, and Ben Schwartz are joining Patton Oswalt for the cast of Hulu and Marvel's M.O.D.O.K.
Tue, 21 Jan 2020 17:02:09 PDT
Todd Phillips' Joker has gotten the honest trailer treatment from Screen Junkies with a focus on its negative press.
Tue, 21 Jan 2020 16:39:42 PDT
Robert Englund didn't come as close to playing Han Solo as some people think, but still has a strong Star Wars connection.
Tue, 21 Jan 2020 15:55:16 PDT
Netflix appears to be planning an animated movie based on The Witcher that will arrive between season 1 and 2 of the live-action show.
Tue, 21 Jan 2020 14:18:52 PDT
As revealed at the London Toy Fair, Funko is releasing a line of Pop! Figures based on The Craft.
Tue, 21 Jan 2020 13:53:44 PDT
Netflix has grabbed the rights to Pokemon: Mewtwo Strikes Back - Evolution, a CGI remake of Pokemon: The First Movie.
Tue, 21 Jan 2020 12:50:09 PDT
Bonus features for Frozen 2 include a sing-along version of the film plus exclusive content, including outtakes, deleted scenes and songs, and much more.
Tue, 21 Jan 2020 12:20:21 PDT
Directors Adil El Arbi and Bilall Fallah reveal the details behind Michael Bay's Bad Boys for Life cameo.